Walk'n'Roll
packer/roller
Eight (8) Models in Three (3) Widths...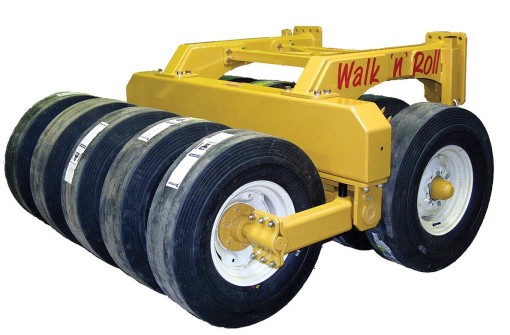 WR75 Series 3 Packer/Roller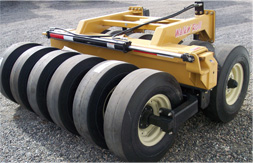 WR90 Series 3 Hydra-Slide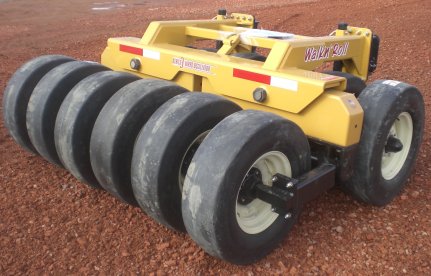 WR90 Series 3 Oscillator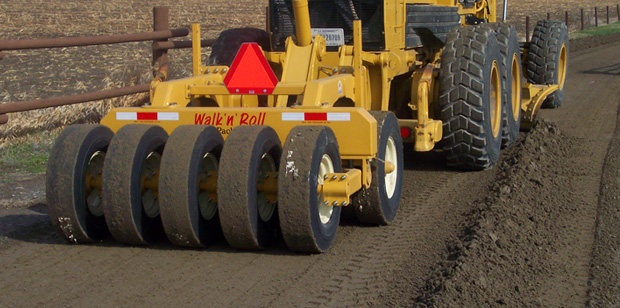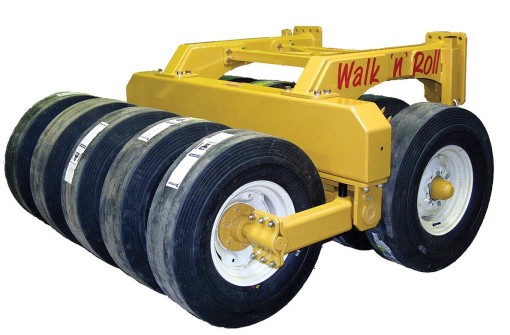 Walk 'n' Roll News
Four (4) more WR75 Walk 'n' Roll packer/rollers are on the way to New Zealand for our International DistributorMore News
BEAT THE MARCH 1, 2014 PRICE INCREASE
PLACE YOUR ORDER NOW......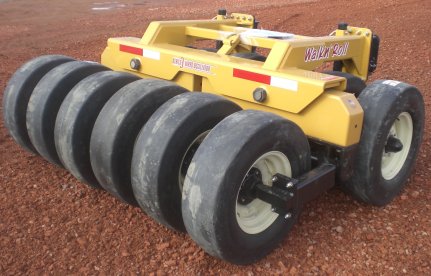 The Walk 'n' Roll packer/roller
is an investment that
SAVES YOU TIME AND MONEY
Fifteen (15) WR90 Oscillators...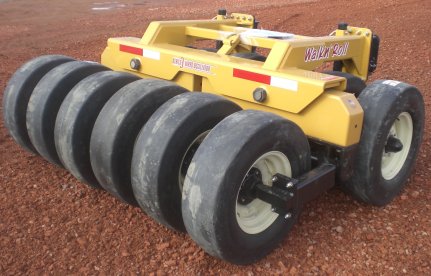 Testimonials:
Dunn County has taken delivery of their Fifteenth WR90 Walk 'n' Roll Oscillator.
The Walk 'n' Roll packer/roller is a user friendly compactor that mounts on a motor grader, and is perfect for gravel road maintenance. The Walk 'n' Roll allows you to blade and compact the road in one operation. This budget saving tool leads to better roads, with less road maintenance. The process is great at conserving moisture in dry spells, or sealing out moisture during a wet spell.



The

WR90-24RL Oscillator:

90" packing width, 24" Right or Left side-shift without relocating the side-shift hydraulic cylinder. The hydraulic cylinder mounts on the back of the packer out of the dust and dirt, Six individual walking beams mounted to a heavy 12" X 6" box beam frame with high arch gooseneck. Individual walking beams provides maximum kneading action that seeks our soft spots that may exist providing uniform compaction with no

ROLL-

OVER

of soft spots.
- Share this website with your friends
Toll Free: 866-865-1936
Phone: 406-294-1936
sales@walknrollpackers.com
6508 South Frontage Road
Billings, MT 59101
The
Walk 'n' Roll

packer/roller
is
"KING OF THE GRADER ATTACHED COMPACTORS"